Press Release - Brands for Kids Forbes Event 2017
Bucharest, 29.11.2017
VIGANTOL Oil
awarded

at Brands for Kids 2017 Forbes Event
VIGANTOL Oil received, at the third edition of BRANDS FOR KIDS FORBES EVENT, the distinction "the most trusted brand for kids of 2017".
Held on Tuesday, November 28th 2017, at 19.00, in the Round Hall of InterContinental Hotel, in a distinguished environment, FORBES BRANDS FOR KIDS EVENT awarded the product VIGANTOL Oil for being voted "the most trusted kids brand" in the Monovitamins for kids category, after a study conducted by Forbes Magazine and D&D Research Institute.
The distinction awarded is an honour to Chimimportexport-Plurimex, being the result of 23 years of effort made by this company to sustain and to ensure continuity of this product's presence on the Romanian medical market.
VIGANTOL Oil - a product manufactured by Merck KGaA and included in Chimimportexport-Plurimex's portfolio, has been introduced and developed in Romania by our company since 1994.
Chimimportexport-Plurimex representatives proudly received the prize from Forbes, in front of a select audience of 150 people, top representatives of important brands, leaders from the retail area, bloggers influencers and stars.
Recognition for VIGANTOL Oil
According to the results of the national study on Romanian parents' consumption preferences, conducted by D&D RESEARCH Institute, VIGANTOL Oil ranked the first place in the "Monovitamins for kids" category.
Being an annual landmark, dedicated to products for kids industry, "Forbes Brands for Kids" Event awards the winning brands, on categories, according to studies conducted by Forbes Romania publishing company.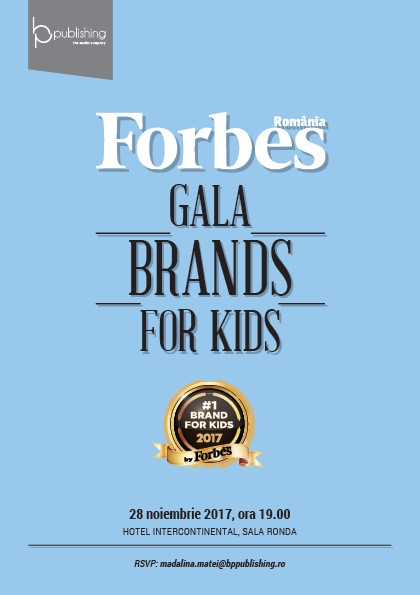 This year's study has been made by D&D Research Institute on a representative sample for the national spectrum, including about 1000 mothers.
The study covered 41 big cities and was held between June to August, on the basis of a questionnaire applied by field agents. The study included 15 categories of products, no brand name was specified and the questions didn't have multiple choice answers, A, B or C type.
Chimimportexport Plurimex SRL has obtained, over the years, many distinctions for its work, being nominated several times in the top 3 of National Private Companies, Marketing and Sales Award for Cardio Metabolic Care and Thyroids awarded by Merck or the first place at WOMAN MANAGER – SMALL BUSINESS category obtained by Dr. Anca Dalea, the Managing Director of the company.
Chimimportexport Plurimex is a family company, with 100% Romanian capital, with a presence on the domestic pharmaceutical market for over 27 years without interruption. The company launched since the early '90 Novo Nordisk and Merck KGaA products, placing products like Vigantol Oil, Euthyrox and Concor on the top of doctors prescriptions and in 2016 bringing a major contribution to placing Merck KGaA and Merck Santé products on national top 20 – units sales. (Source: CEGEDIM)
The company specializes in mediation and consultancy in the field of pharmaceuticals, importer and distributor of pharmaceuticals, food supplements and medical devices, providing services for medicine registration, clinical studies, marketing and promotion, all its activity being based on a management system of high quality, with an ISO 9001/2008 TUV Rheinland Dakks certificate.