Sermatrop Alfa - Accessible now and to Romanians with infertility problems
Couples in Romania with infertility problems, have access, as of June 1st, to a new European-certified quality product, for men. Sermatrop Alfa was presented for the first time in Romania, on the occasion of the 10th Congress of the Romanian Society of Gynecological Endocrinology held in Sinaia between 15-17 June current year.
In Romania, infertility has become a medical and social phenomenon that can not be ignored. Being a medical condition with a major impact on the health of the population, infertility affects more and more Romanians, in recent years there has been an increase in the number of couples diagnosed with infertility and of couples who resort to procedures specific to human assisted reproduction.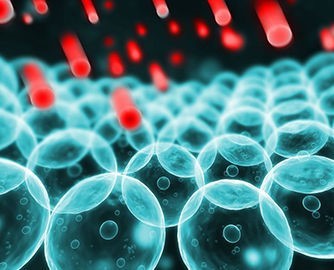 According to statistics of the World Health Organization, one in six couples of reproductive age is experiencing infertility problems at least once in their lifetime. Regarding the medical causes of infertility, the European Society of Reproductive Medicine and Embryology (ESHRE) declares on the official website that between 20-30% of infertility cases have a male physiological cause, 20-35% have female physiological causes, and between 25-40% have a cause common for both partners. In 10-20% of cases, the cause is inexplicable.

Recent studies showed that Oxidative Stress is responsible for a great majority of male infertility problems.

"It is estimated that no less than 80% of male infertility causes are caused by oxidative stress
(Tremellen 2008)."

It consists of the imbalance between the reactive oxygen production and the ability of the biological system to rapidly remove intermediate radicals or to counter-balance its effects.
Thus, infertility can occur through two mechanisms:
First of all, through the deterioration of the sperm's membrane, which leads to the decrease of sperm motility and to the decrease of the ability to merge with the oocyte, and secondly, through the degradation of the sperm's DNA, thus compromising the genomic contribution of the father to the embryo. To counter-balance the effects of oxidative stress, it is necessary to bring the antioxidants to an optimal level. Normally, the glutathione protects the cells from oxidative stress, but when it can't fulfill its role naturally, Sermatrop Alfa can support all defense mechanisms against oxidative stress.

.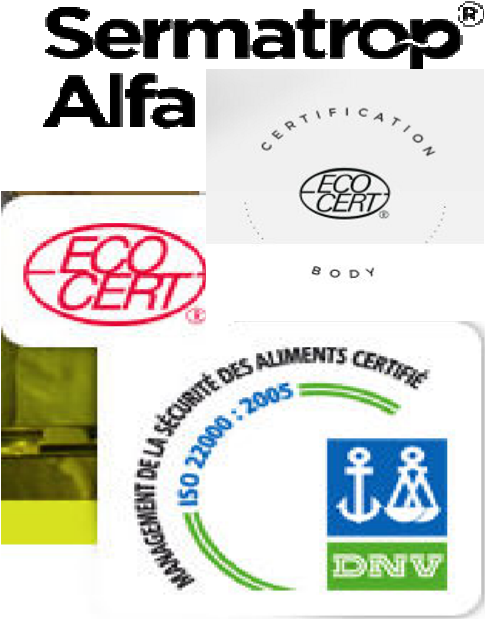 Sermatrop Alfa – 13 active ingredients qualitatively certified by European Control Institutions

Sermatrop Alfa was created by Swiss experts and contains 13 quality active ingredients, exclusively manufactured in the EU, U.S.A and Japan.
Sermatrop Alfa complies with the highest European quality standards and is manufactured in France by
Laboratoire d'Innovation Vegetale SAS ZA.
Certificates ECOCERT and ISO 22000 were awarded to the manufacturing site.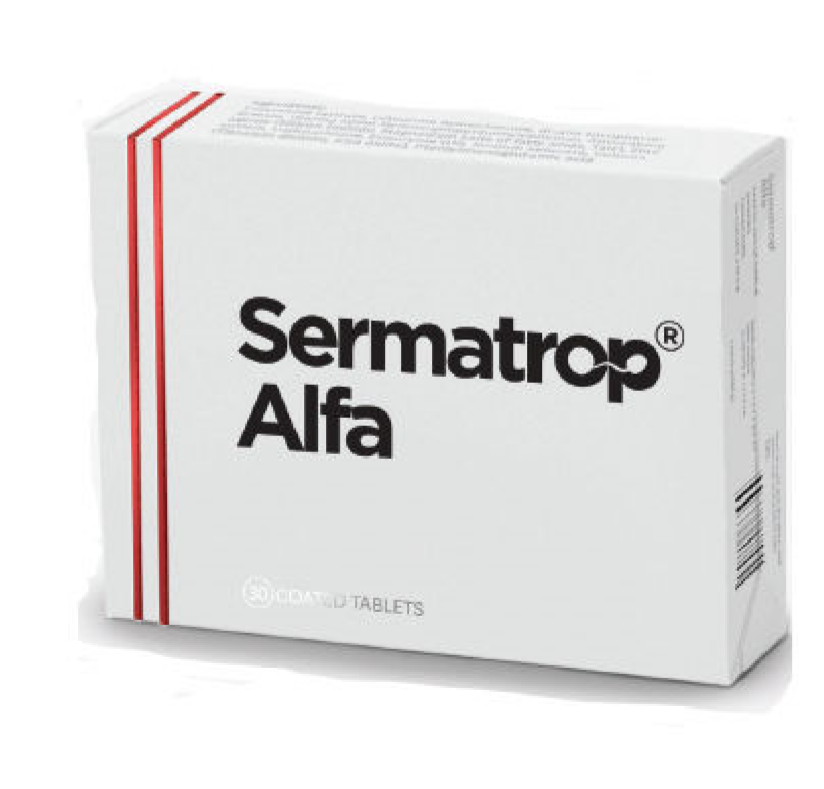 Sermatrop Alfa is available in Romania as of June 1st, through Chimimportexport Plurimex SRL, being presented for the first time within this year's Congress of the Romanian Society of Gynecological Endocrinology, with the theme "Diagnosis and Treatment Standards in Infertility", a medical event which gathered over 300 specialized physicians.

Sermatrop Alfa, a product addressed to men with infertility problems, brings novelties in the field, with ingredients providing anti-inflammatory and antioxidant effects, as well as ingredients which reduce the fragmentation of sperm DNA, a key effect in improving sperm function.

This product also stands out due to the provision of the best adherence to the patient and is designed to be administered once a day.
Each box contains 30 tablets, with a 3-month treatment recommendation.

Sermatrop Alfa acts through all 3 defense ways, once a day; Recommendation – against oxidative stress - enzymatic pathway, minimum 3-month treatment recommendation non-enzymatic pathway and reduction of matrix metalloproteinase activity (MMP), also contributing to the synthesis of the DNA.

Sermatrop Alfa supports the oxidative stress defense enzyme mechanisms having as main ingredients L-glutathione, N-acetyl-cysteine (NAC as a biological precursor for L-glutathione), Selenium and Zinc, which are involved in the oxidative stress defense enzyme mechanisms.

Due to its content of Vitamin B6, Vitamin B12, Folic Acid, L-Carnitine and Licopen, proven to strengthen the defense against oxidative stress, Sermatrop Alfa works at the level of non-enzymatic mechanisms, this being the second pathway to protect against oxidative stress.

The third way of defending against oxidative stress is provided by Sermatrop Alfa through its Selenium, Coenzyme Q10 and L-glutathione content, which contributes to the reduction of matrix metalloproteinase activity (MMP).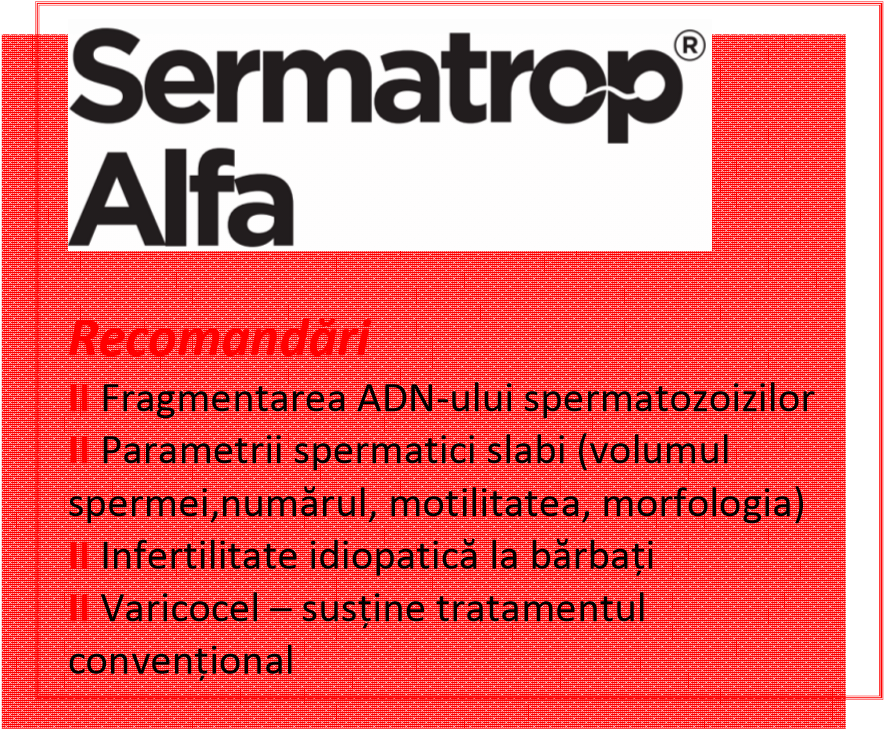 Integrity of the DNA is crucial for the success of conception.

Sermatrop Alpha reduces DNA fragmentation in the sperm and contributes to DNA synthesis, which is essential for normal development, and is associated with a number of key processes, including genomic imprinting, X chromosome inactivation, repression of repetitive elements, aging and carcinogenesis.

Vitamins B6, B12 and the folic acid are essential components for the normal synthesis of sperm DNA (methylation).



Chimimportexport Plurimex, a 100% Romanian capital Company, is present on the domestic medical market for over 27 years without interruption. The company is an importer and distributor of pharmaceuticals and medical devices and has obtained many distinctions for its work, nominated more than once in the top 5 of Top National Private Companies.
Sources: http://sermatropalfa.com ,www.eshre.eu , http://infertilitate.com